Duncan Harrison 1955 – 2009
Duncan was born in the Tavistock area and spent the majority of his life there.
He ran an agricultural contracting business which he formed in 1977 with purchase of a single Ford County tractor and started contracting work for local farmers, specializing in silage and steep ground work. From these humble beginnings, through a combination of hard work and quality workmanship, he steadily built up a highly successful business with a large customer base in the surrounding area.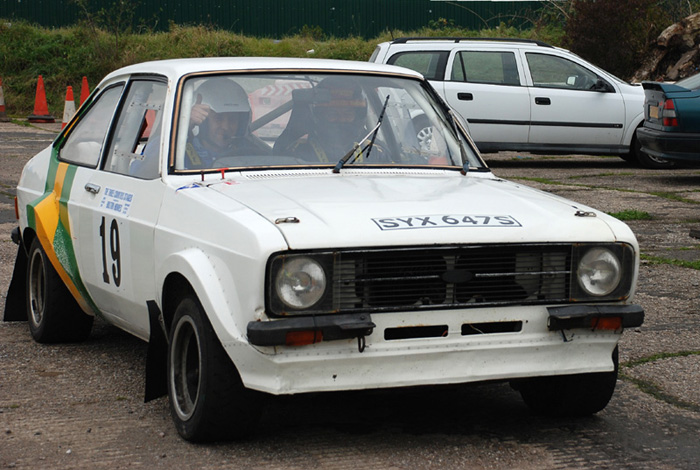 As well as his expertise with purely agricultural machinery, he was also a skilled excavator operator – many people who saw his work used to describe him as "a master man with a swing shovel". He had an uncanny eye for levels when digging sites for agricultural building or cattle yards – he could prepare the ground works for a site half the size of a football pitch, gradually levelling and filling by eye. Only when he finally said "Ok, that looks about right", would the level be produced to check the site and it was rarely more than a matter of inches out in any direction.
His main interest in life has always been behind the wheel – if it had four wheels (or tracks), a gear lever , and an engine, irrespective of whether it was a tractor, excavator or a rally car, Duncan just loved driving it particularly so if he was wearing blue overalls.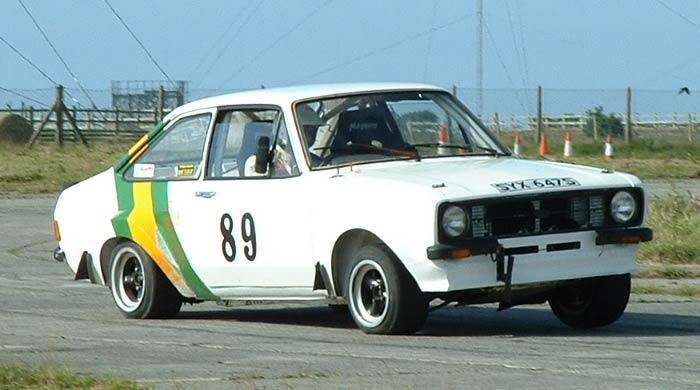 His very relaxed and laid back approach to life was almost legendary, very little if anything seemed to disturb his equilibrium. In addition, Duncan had a wonderful, almost laconic, sense of humour and was a great conversationalist. He was an astute observer of people and their behaviour which is where his ability to impersonate people came from for he had a large portfolio of amusing anecdotes about many subjects and situations usually involving some impersonation of a character that he had met. He could take jokes about himself and even tell stories against himself. We used to say that we went to sprint meeting at St Eval airfield as much for the "crack" as for the racing.
Several years ago Duncan was seen surveying the cars in a crowded pit area at St Eval. Eventually, after several minutes, he said, "Well, my car certainly won't be the fastest here, but if there is an award for the roughest one , I can't see I've got any serious competition to worry about!"
His car with its "trademark" green and yellow stripes was instantly recognisable as was his aggressive driving style. He was occasionally on two wheels and almost always on three wheels through fast corners with the inner front wheel sometimes lifted a full foot off the ground. He seemed to leave the relaxed Duncan behind when behind the wheel but it always returned the moment he got out of the car.
It would be fair to say that his cars usually lacked something in cosmetic appearance. Underneath some suspension modifications parts owed their allegiance more to the John Deere Tractors parts bin than a works rally team!
Yet for all that his cars worked –they were fast and reliable. Very rarely did he retire from an event with mechanical failure and over the years he collected many awards at sprints and rallies often finishing in the top 6 overall and beating far more sophisticated and expensive machinery. Probably, the best result of his career was in 2001 when he was the outright winner of a stage rally at Davidstow airfield on a bitterly cold and icy Sunday in December. In 2006, at the end of the sprinting season he also won both the NAC St Eval Rally Car Driver award and was also the inaugural winner of the Roger Hearn Memorial Trophy presented, for the first time, that year for the most spectacular driver during the year at Sprint meetings. He was particularly proud to be the first winner of this trophy as he held Roger in high regard.
Most of Duncan's motorsport events were in Cornwall and Devon but he did venture further afield, competing throughout the southern counties and even Wales on one occasion I think.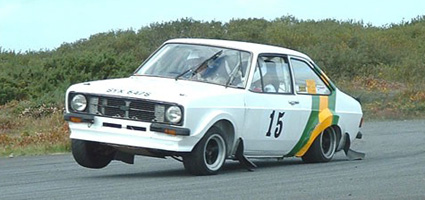 When his old rally car body was nearing the end of its life, obtaining an MOT certificate and passing the scrutineer at rallies became an ever increasing challenge. One year after the annual visit to the MOT station I asked him whether it had passed OK. Duncan said it had been quite a traumatic experience –"Do you know", he said, "they even made me take the car off the trailer this year?"
Scrutineering was often the source of some amusing exchanges with the officials and, on one occasion he even offered the MSA scrutineer the loan of some rubber gloves before he undertook the task of examining his car!
The combination of metal fatigue after several years of rallying had taken its toll and worn a hole in the drivers footwell (although if the truth be told, rust had also played an important part in the deterioration as well!).
Once at a rally at Avon Park ,nr Bournemouth he decide that the only way to pass the pre rally scrutineering was to take one of the rubber mats out of his tow vehicle and put it in the rally car to hide the hole. At Avon Park they used to have a chicane formed by rubbish skips at the end of a long fast straight. Everyone treated them with considerable respect as they didn't move if you hit them! Duncan came down the straight on the first special stage and arrived at the chicane with wheels locked in clouds of blue tyre smoke, only just making it through. When he got back to the service area someone said "You left the braking a bit late didn't you?" "I know", he replied, "I had been trying to stop for the previous 50 yards – we forgot to take that mat out and it had rolled up under the brake pedal!".
Despite his passion for motor sport, Duncan always put his business first. If necessary he would work until darkness or beyond to enable him to take a day off on a Sunday to compete. Sometimes at silage time, he would forego events he had entered and forfeit his entry fees if he was behind with his contracting work due to bad weather. When rallying he often carried his mobile phone in the top pocket of his racing overalls just as he did when working. On one rally at Portreath, he emerged from a stage disappointed with his time. "Mind you", he said, "it would probably have been better if I hadn't taken a phone call in there about silage cutting next week!"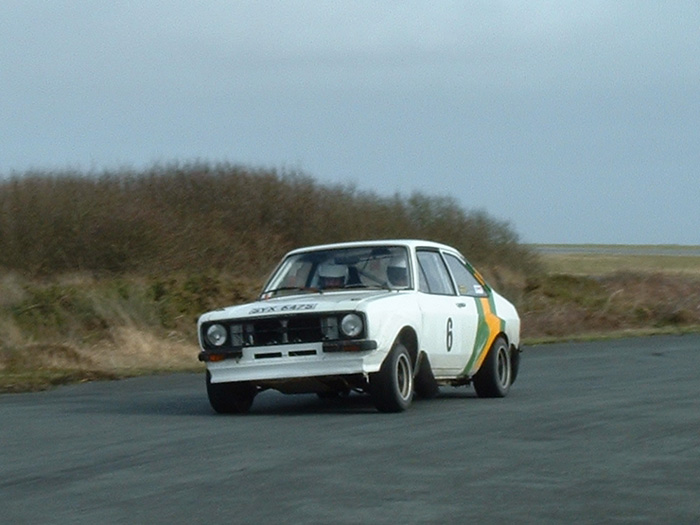 He rarely took holidays but always made an annual pilgrimage to the Autosport Show. Duncan's other keen interest was in industrial archaeology, particularly tin and copper mining. He was an avid reader and would research his interest in great detail –he was a big fan of Isambard Kingdom Brunel and was extremely knowledgeable about local mines, particularly those in the Tamar Valley. In many ways he was almost a Fred Dibnah of Tamar Valley Industrial Heritage and could talk with some authority on many aspect of history in the area.
Over the last 2-3 years Duncan undertook much of the work in creating the network of paths and bridleways for the Tamar Valley Heritage project in Blanchdown Wood, at Devon Great Consols Mine, and nearby Morwhellham creating and restoring many miles of tracks for leisure use as part of the Tamar Valley Mining Heritage Project. . He was particularly proud of this work, and rightly so, for the standard of the workmanship there is a lasting testament to his skills.
Well over 350 people from all areas of his life braved atrocious weather conditions to attend his funeral on 17th July. He is survived by his parents, Duncan and Irene, sister Anne and brothers Ian and Neil.
He will be greatly missed by us all.
(the term "proper chap", in the heading, is a phrase
borrowed from Duncan himself which he would use to describe someone he liked a lot, admired or respected.)