In memory of John Haswell
Those of you who have been around a while will remember John Haswell.
John, one of Cornish Motorsports best navigators unfortunately past away recently. Many of us will remember him as a great character, that bushy beard, the out of control hair, ever smiling, ever joking; the kind of guy who would do anything for anyone, a good all round bloke.
Back in the late 60's, through the 70's John's reputation as a navigator grew to the extent he was asked to compete in International events such as the RAC and the Thousand Lake rallies. However he never lost sight of his rally roots. He thoroughly enjoyed navigating on night rallies. My first recollection being the 1969 City of Truro rally, where John navigated for a quick Hillman Imp driven by Clifford Julian. As a team there were always a force to be reckoned with, however he still had time at the start to help and encourage lesser mortals in the novice class!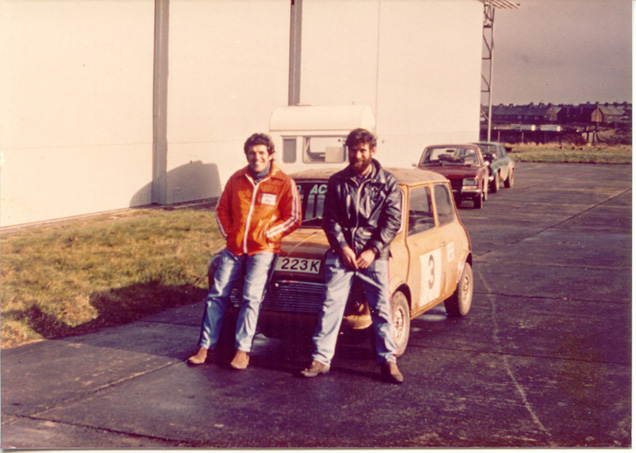 I was fortunate enough to have John on board when tackling stage events in the 70's. My lasting memory of him is … nothing seemed to phase him. We rolled, we hit things, but he always came back with a joke and a chuckle!
As a committee member of Truro and District Motor Club he would speak his mind, but always backed it up with action. He often organised Autocross events for the club and occasionally entered his faithful V-dub Beetle. A vehicle which just added more credit to his image!
John took up fishing for a living; well he already had the beard! The old sea dog image seemed to suit him!
Our condolences to his family.
John's funeral will take place on Friday 15th at Penmount Crematorium at 14.00.
Roger Woodley