The Classic & Sports Tour of Cornwall 2012
in aid of…
Classic cars from a bygone age…
…all in pristine condition, enjoyed a challenging 95 miles around our stunning county.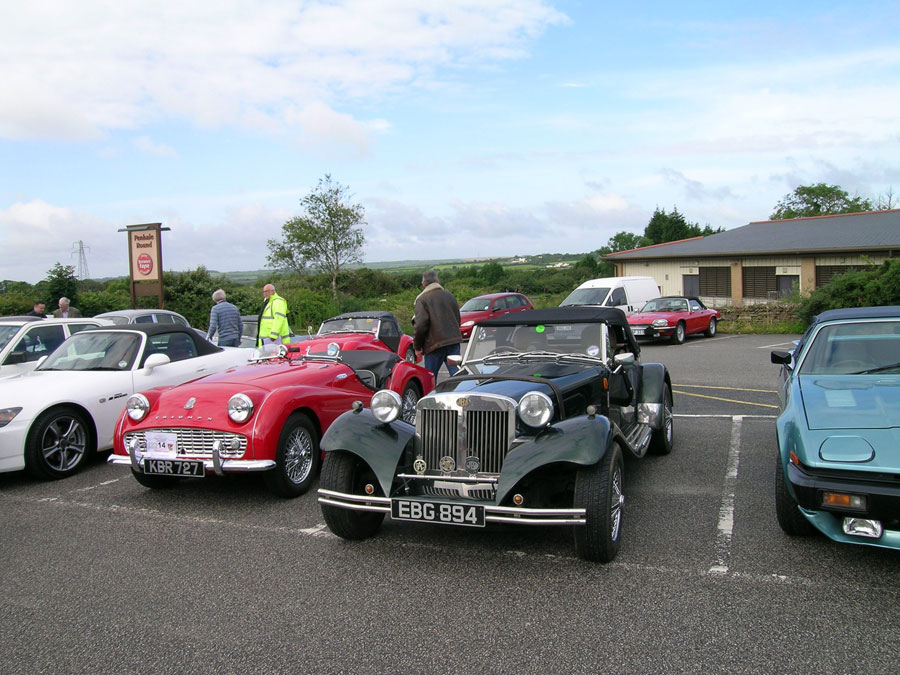 The course started from Fraddon, to Newquay, Mawgan Porth and back to Victoria Inn at Roche for coffee.
From Victoria the route wheeled its way cross country for an enjoyable lunch halt at The Granary, Looe before heading up to Millbrook for a run down the beautiful coast road. Their journey continued in a northerly direction towards Minions via Landrake, Pillaton and Upton Cross. Finally a run following the Fowey river all the way to Bolventor saw everyone sitting down to a cream tea at Jamaica Inn.

At the finish prizes were presented to the vehicles judged on condition and age…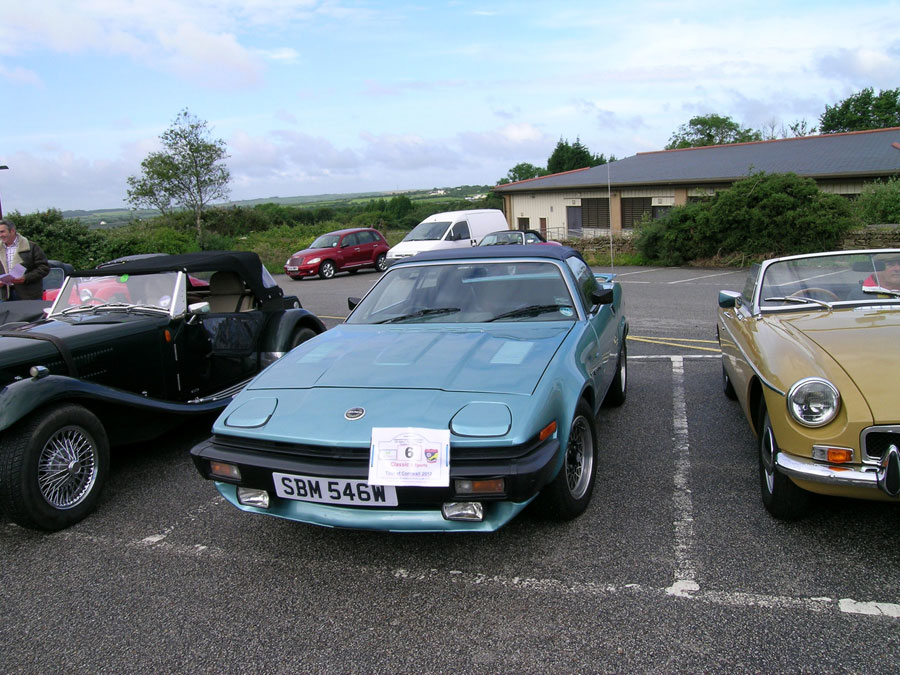 Trophies were awarded to the following mint condition cars:
Best 50's vehicle: (Mitchell & Webber Trophy) Paul Tucker, 1959 Triumph TR3 Sports.
Best 60's vehicle: (Lewis BMW Trophy) Peter Marnham, 1967 Jaguar Series 1 E Type Roadster.
Best 70's vehicle: (South Coast Trophy) Mr H Philpot, 1972 MGB Roadster.
Best 80's vehicle: (Midland Bank Trophy) Mike Phillips, 1988 Porsche 3.2 Carrera Coupe
Best 90's vehicle: (Bray Freeze Trophy) Roy Scaife, 1991 Mercedes Benz 190E 2.5-16 Cosworth.
Best Sports Car: (Kessells Garage Trophy) Graham Brokenshire, 1978 Aristocat Jaguar XK150.
Best Saloon Car: (Lewis BMW Cup) Phillip Brooking, 1966 Triumph Herald 1200.
Best Concours Car: (Western Leisure Trophy) Mike Bunt, 1993 Mini Cooper SPi 1.3i.
Best Convertible: (Ryders Garage Trophy) Geoff Trewella, 1991 Jaguar XJS Convertible.
Overall winner of the Tregoning Trophy: 1962 Daimler SP250 Dart owned by Keith Prance.
Thanks go to everyone who took part.
We are also very grateful to our sponsors for their support:-
Don Statton, Davidstow.
Treburley Garage, Launceston.
Degembris Accommodation, St Newlyn East.
Hoopers Haulage, Fraddon.
The event has raised £1500 for Cornwall Hospice Care.