The Classic & Sports Tour of Cornwall 2014
in aid of…
Welcome once again to the Classic & Sports Tour of Cornwall…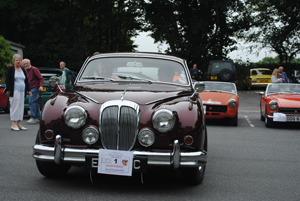 As in previous years this charity event will be in aid of Cornwall Hospice Care. Most of you are already aware of the indispensable work the hospice undertakes and how deserving this organisation is. 

We are most grateful to this year's sponsors.
Treburley Garage, Don Statton, Degembris Farm Accommodation and Hoopers of Fraddon for their continued support. Again there is no fixed entry fee. Instead you are invited to make a donation appropriate to what you wish or are able to give by way of an entry fee.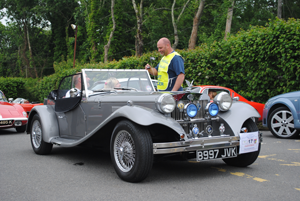 This year's format will be the same as last years. Cars will leave at 1 minute intervals, with the first car away at 10:15 am. Your number and start time will be sent to you before the event. There will be coffee/tea available at the start, so give yourself time to enjoy a cuppa.
The total mileage is 85 approximately.
As usual the event will include Sunday lunch and the traditional cream tea at the finish venue. As our regular entrants will know, the event is run entirely on a voluntary basis by the Newquay Auto Club committee members and all proceeds, other than direct costs, are donated to the Cornwall Hospice Care so, you can be assured that any additional donation you do make will add to the total sum raised.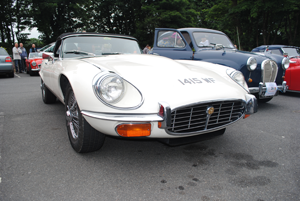 If you are interested in entering the event, perhaps for the first time, this year the route will be on good roads all be it a little narrow at times!
An easy to follow Road Book is supplied which is designed to keep even the inexperienced navigator on the right track!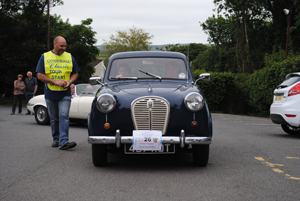 There is also a generous array of perpetual trophies for various classes of classic car. We continue to take a liberal view of what constitutes a true" classic" and are unlikely to refuse your entry (as many will know previous "Tours" have included "modern" Morgans, Mercedes, Lotus 7's as well as some late model kit cars).
Above all, it is a very friendly and enjoyable day with the added knowledge of helping a most worthwhile cause.
We look forward to receiving your entry!
Secretary of the Event : Mrs Peggy Richards
T tel: 01872 277254
E: secretary@classictour.newquayautoclub.co.uk
Clerk of the Course : Terry Truscott
Tel: 01726 823390 and
Roger Woodley
Tel: 01872 510230
To view the image and video gallery for this event CLICK HERE