In memory of Ernie Moyse
On the 5th August 2016 Ernie popped out to turn his bike around for the final time …. Ninety blackberry seasons that bike had seen!
Those of you who did not know Ernie quite so well might query the above opening paragraph.
Ernie had a reservoir of pet sayings, which were eagerly articulated at any given moment and regularly repeated on numerous occasions. The timing was faultless and so were Esme's eyebrows as Ern began to repeat a favourite tale. The perfect double act if ever I saw one!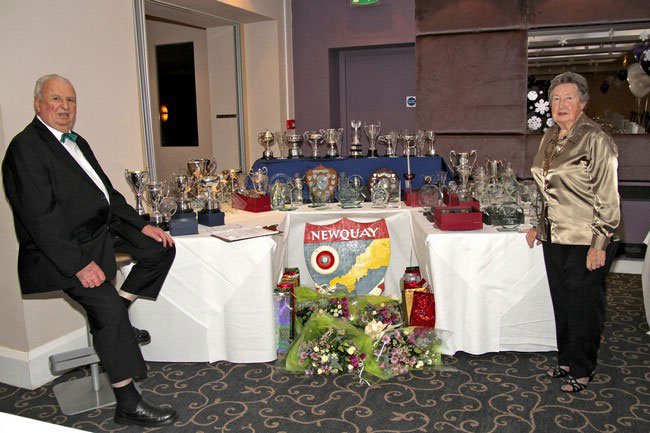 Ernie started adult life in the forces and already his love of driving was put to the test when transporting Senior Officers there and back again, but to be given a tank to tame was element personified! Missions were taken on with great gusto and he survived to tell the tale.
After the war civvy street adjusted to Ernie (as it would!) and he became a coach driver for the Newquay Motor Company.
Again the perfect job for this jovial character who gladly entertained his cargo as they swung around the Cornish lanes.
Working with his brother Ken at the garage was next on the menu, where the breakdown truck became Ernie's domain. Evidence of which were punctuated by the blue and red coloured vehicle making an appearance at every Newquay Auto Club event for many years.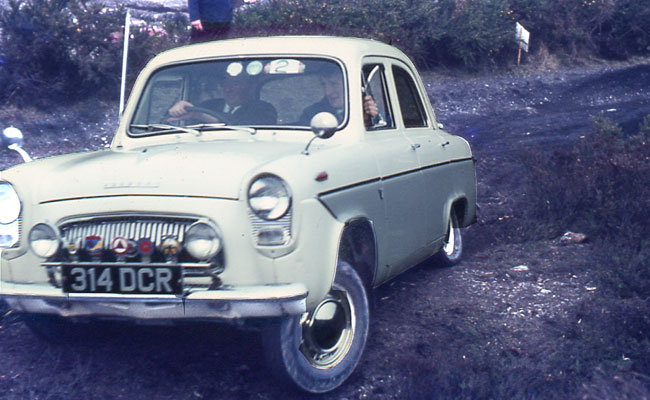 Talking now of motorsport. In his earlier days Ernie competed mainly on Trials and Driving tests. His faithful Ford 100E was made for such events and so it proved, as he explained:
"With reverse and first gear being straight up and straight down you can't beat it. It's a Ford you see …. quite right"!
Official capacities over the years consisted of Clerk of the Course, Secretary of the meeting, Steward, Secretary of the meeting, Breakdown, Secretary of the meeting, Club Chairman, Secretary of the meeting, Club Treasurer, Secretary of the meeting and Club Vice President. As a result there were very few events he didn't officiate at.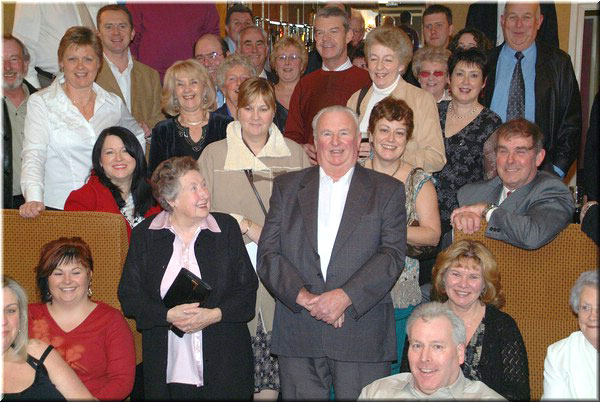 His philosophical 'Don't panic that's how we lost Dunkirk' attitude saw him sail on through come hell or high water.
However, the attention to detail Ernie and Esme managed to achieve was always there. None more so than the annual Presentation of Awards evening, the trophy display being the pièces de résistance.
Committee meetings were another challenge Ernie enjoyed. 'Never a dull moment' could have been written into the minutes of every meeting!
In the past many have said Ernie Moyse is Newquay Auto Club.
"Oh no he's not, he's the one who rode a bike for Liptons, with two flat tyres"!
We will all miss him dearly …. the perisher!
(Pet phrases in bold)
Editor: Roger Woodley