Remembering Roy Scaife
On the 4th October 2016 Roy sadly passed away. He was 73 years old.
Some of you oldies will remember Roy, He was a Newquay Auto Club member in the 60's but also competed in virtually every Classic Tour until 2015. A treasured memory is of Roy wrestling with a V8 Bellamy sport car at one of the regular autocross events. Arms flailing as he bounced around the course with no seat belt. I think at one stage he did tie himself in with some baler twine!
For many years Roy has always looked forward to entering the "Classic & Sports Tour of Cornwall". A charity event in aid of Cornwall Hospice Care and organised by the Club. He'd be one of the first to enter and with Nathan Ford as navigator would finish every event with a smile and very often a trophy!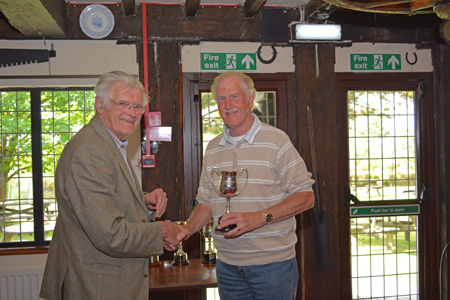 He was totally devoted to his wife Pat and family. From the outset he set about making sure all was provided for. As a painter and decorator he built up a business to be proud of. It was only when decorating for us did things become a little drawn out! You see the subject of motorsport would continually interrupt proceedings!
Roy loved our village. There couldn't have been a better representative. St Newlyn East Carnival was a prime example of the tireless work Roy put into helping the community.
He loved his cricket, his contribution to the village team as a player and organising behind the scenes will be sorely missed.
In his early years he organised the village Youth Club and his latter years were taken up with golf!
Always kind, always a smile …. A glass half full man …. A proper chap.
Roy's funeral will take place on Tuesday 18th October, 2.30pm at St Newlyn East church.
Editor
Roger Woodley